Brothers / Talking Channel Channel
10/22/2020
player
Genshin Impact: Learn About The Amazing RPG HomeGamerGenshin Impact: Learn About The Amazing RPG
Genshin Impact is the most popular JRPG right now! Beautiful, fun AND FREE, the game is gaining more and more space on players' devices.
And believe it or not, practically anyone can access the game. In addition to being free, the game is available for multiple platforms, even in cross-play mode, meaning it's possible that while playing on PC (access download link here) you can also play with people who are on it are the game through from mobile or console! Amazing, isn't it?!
See trailers:
Genshin Impact is an action game developed by Chinese studio MiHoYo. Since then, the game's style has been compared to Zelda: Breath of the Wild and has captured a large audience loving the genre. There's no denying that the game is beautiful, so let's tell you a little more about it.
characters and powers
Within the game you have a main character, but you can acquire new characters throughout the story by completing missions or converting in-game currency into packs with prizes. In this sense, the game has as one of its strengths free-to-play! Although you can buy coins to convert them into items and characters with real money, you can buy all of this in the game itself.
In addition, Genshin has an element-based energy system. This means that each character is linked to an element presented in the game, just like the creatures we encounter on the map. With that in mind, some monsters can be vulnerable or invulnerable to your character's element, and it's up to you to choose the best one for each occasion.
multiplayer mode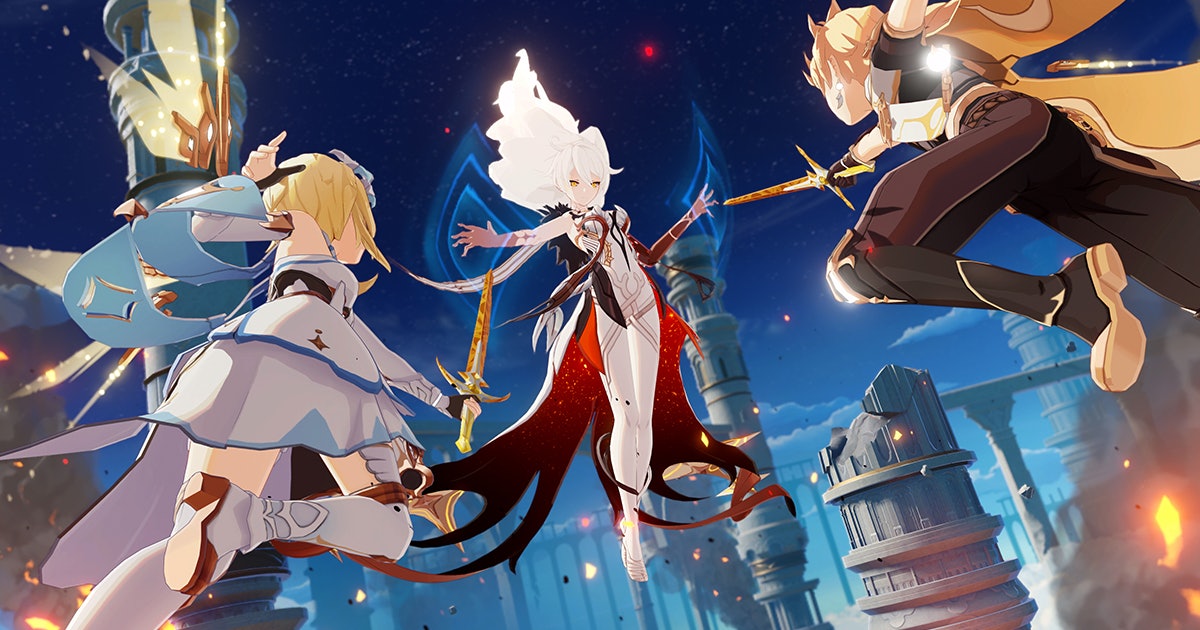 As we said before, it's possible to play in multiplayer and online with people even from other platforms. However, the game still sets requirements for the mode to be activated. That is, in order to play with your friends, you must reach the rank of level 16 adventurer. Genshin establishes this criterion so that players get to know the game first before they dare to play cooperatively with others.
Nevertheless, the multiplayer mode offers an interesting dynamic. In it, you enter the world of another player and can complete quests with them and fight monsters. It is also possible to choose different characters and combine elements to make the group even stronger.
However, there are some limitations in this mode, e.g. B. talking to NPCs and opening chests. But we can believe that this is a way to balance the game a bit.
Genshin Impact is available for PC, PlayStation 4, Android and IOS and should receive new updates soon. You can find more content like this on our website by clicking here.