Brothers / Talking Channel channel
09/04/2020
player
Valorant: Meet the new FPS from Riot Games HomeGamerValorant: Meet the new FPS from Riot Games
Valorant is the new FPS game announced by Riot Games. After the success of games like Counter-Strike, Overwatch and others, the League of Legends developer decided to venture into shooter games as well. While no release date has been set for the game, Riot has released the gameplay, gameplay, and minimum requirements for Valorant to run on PC.
Check out the gameplay:
How should Valorant work?
Valorant was presented as a first-person shooter (FPS) in online multiplayer with a focus on competition and tactical development. In addition, the game must include disputes between teams composed of 5 players competing against each other for at least 13 rounds. Like League of Legends, Valorant will be a free-to-play game.
Additionally, another point raised by Riot was the lack of ranked mode at game launch. According to the company, they want players to get used to the game before making this mode available.
origin
The game's story will take place on Earth, when several people gained unusual powers and abilities after the so-called "First Light". These people called "Radiant" were summoned by "Valorant", a secret agency trying to bring together people with different talents as their agents.
mechanics
objective
The teams are divided into attackers and defenders, so the first has the goal of planting bombs ["Spikes"] at certain points on the map while you have to prevent the enemy team from disarming them. Meanwhile, the second team tries to stop the attacking team from planting the bombs and when they're planted they have to defuse them.
The winning team is the one that wins 13 rounds first, with the maximum number of rounds in the game being 24. Also, after 12 turns, the teams swap their objectives (attacker and defense).
game focus
Although the objective revolves around spikes, the game's focus is obviously gunfights. In order to achieve their goal and prevent the enemy from reaching their goal, the teams exchange shots. If a player is shot in the head, they die and cannot respawn until the end of the round.
characters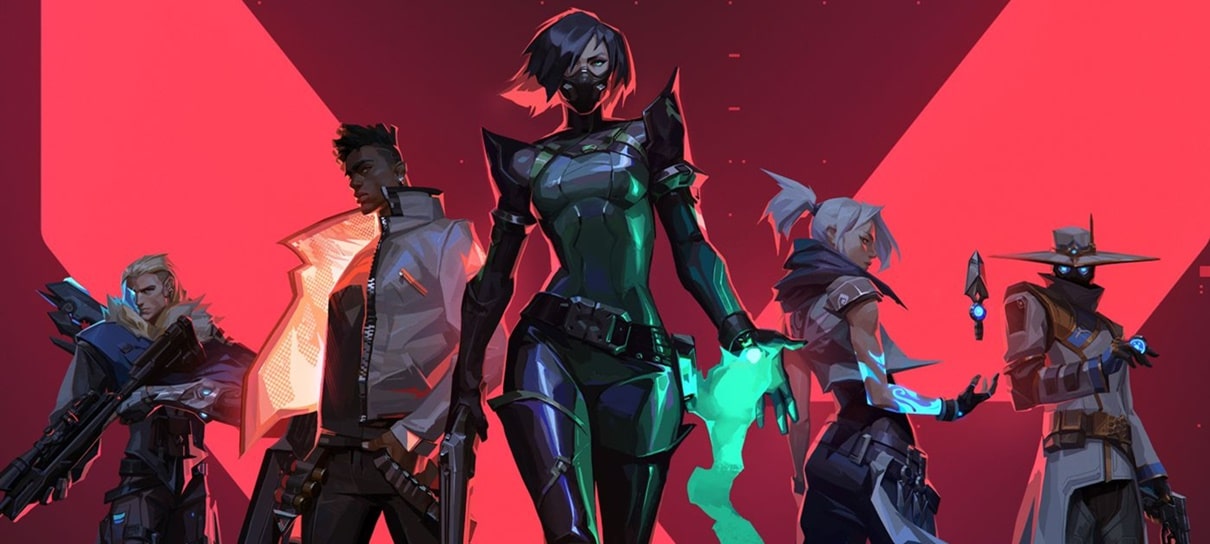 Also, as depicted in the game's story, several characters with different abilities were chosen for Valorant, giving multiple options for agents with unique abilities to choose from.
According to Riot's announcement, the game's launch should have 12 characters from different parts of the world (UK, China, South Korea, USA, etc.). Other agents must be announced during the game.
progression
The more teams you beat in Valorant, the more money you'll earn to buy gear and new special abilities. The game has a weapon system similar to Counter-Strike, allowing you to acquire different types of weapons. However, there is an ability called "Ultimate" that can only be unlocked after the player hits a target of downed enemies.
Available Platforms
Riot Games' announcement only says that the game will be made available for PC, not to mention options for other platforms, but it's not final so other possibilities can still be announced.
Minimum PC requirements
Good news for those interested in the game! Valorant is considered an easy game, although it doesn't require much from computers to run.
30 fps – OS: Windows 7/8/10 64-bit; RAM memory: 4GB; Video memory: 1GB; Processor/CPU: Intel i3-370M; Graphics card: Intel HD 3000
60fps – Processor/CPU: Intel i3-4150; Graphics card: GeForce GT 730
144 fps or more – Processor/CPU: Intel Core i5-4460 3.2 GHz; Graphics card: GTX 1050 Ti
Valorant hasn't set a release date yet, but it's possible that the game will be released in the middle of the year. To learn more about games, click here.